This is topic Anyone ready for some LIVE ACTION in NH tonight? in forum Off-Topic Post, Non Stock Talk at Allstocks.com's Bulletin Board.


To visit this topic, use this URL:
http://www.allstocks.com/stockmessageboard/ubb/ultimatebb.php/ubb/get_topic/f/14/t/007426.html

---
Posted by CashCowMoo on :

Looking bad for Hillary Clinton! Bernie applying the beeerrrnnnnn. Looks like he may bag this one and embarrass her, but could be close who knows.

Interesting if there will be any surprises. Will Kasich pull a large number of votes? How will Christie and Bush fare? Marco Roboto is something you should Google if you havent seen the news on that yet.


What happens if Hillary loses NH and loses in SC?

Have you seen the new RAPE PAC that will be coming out publicly against the clinton campaign? Highly suggested reading because its going to be making news, and could ultimately stop her campaign momentum.

http://www.washingtontimes.com/news/2016/feb/8/kathleen-willey-bill-clinton-accu ser-joins-rape-pa/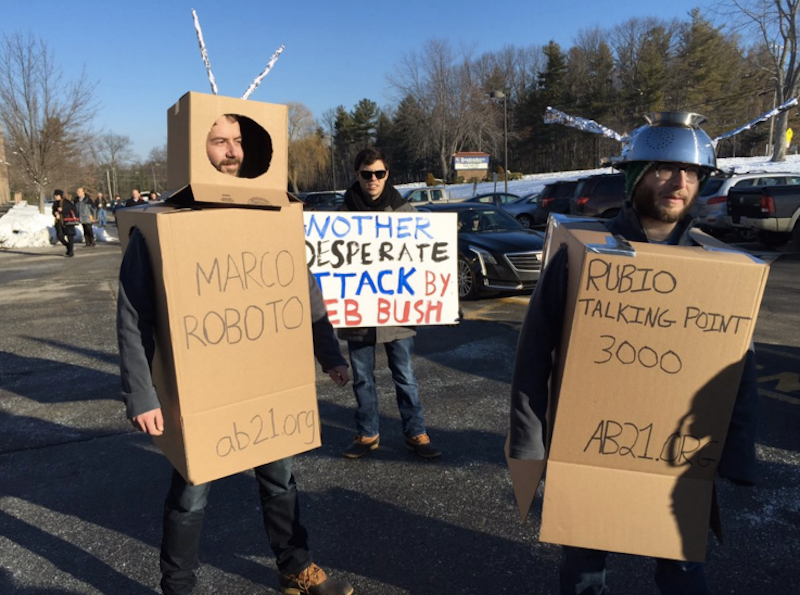 https://images.newrepublic.com/b3833bb39a8814e71587f7b404df01b2859c855f.jpeg?w=6 00&q=65&dpi=1&fm=pjpg&h=400
---
Posted by Happy Valley on :

https://m.youtube.com/watch?v=vq3hsb7v-VY

---
Posted by CashCowMoo on :

oh wow

---
Posted by Peaser on :

Unbelievable how much cash Jeb burned thru in NH. he wasn't as smart as the other candidates.

---
Posted by glassman on :

when you burn that much cash, and you lose bad, the voters have spoken.

---
Posted by raybond on :

I think Bush is going to pack it in soon. One think I like about him he is going down swinging.

---
© 1997 - 2018 Allstocks.com. All rights reserved.

Powered by Infopop Corporation
UBB.classic™ 6.7.2